2019 Lunch & Learn Series on Raising Chickens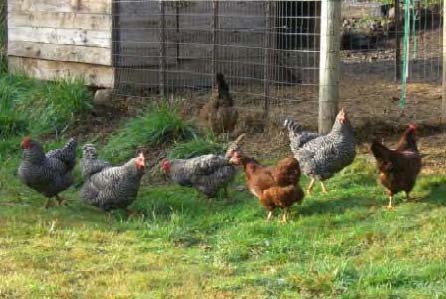 Join us for an exciting and informative Lunch & Learn Series on raising chickens! Each class will cover a topic related to raising chickens that you can attend during your lunch break (feel free to bring your lunch). There will be a total of three classes offered in the series teaching the following topics: introduction to raising chickens, breed selection, nutrition, and chick care. Each class starts at noon and will last about 45 minutes. Classes are free but pre-registration is required!
Location: Alamance County Agriculture Building Auditorium; 209-C N. Graham-Hopedale Rd. Burlington
Time: Noon
Dates:
Friday, March 22, 2019: Intro. to Raising Chickens
Friday, March 29, 2019: Breeds & Nutrition
Friday, April 5, 2019: Chick Care
Pre-registration Link: Register online
Questions? Contact Lauren Langley at 336.570.6740 or lauren_langley@ncsu.edu.