Kentucky Virtual Dog Skillathon and Day Camp Open to NC 4-H'ers!
Find this article at:
go.ncsu.edu/readext?776032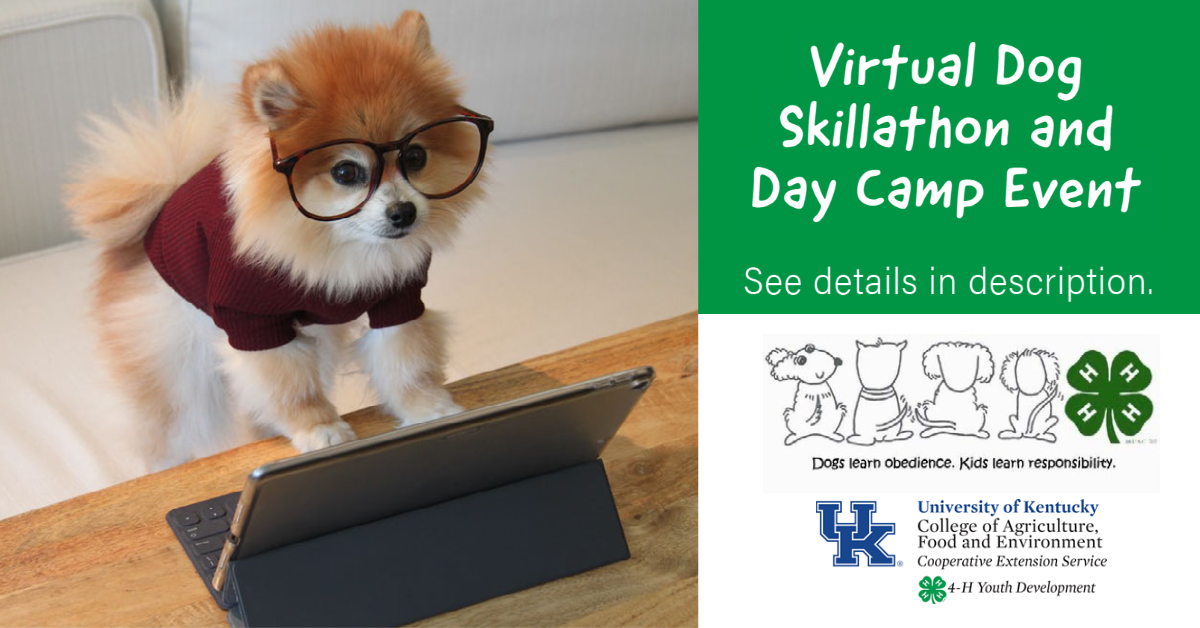 The Kentucky 4-H program is hosting two virtual dog events, and they are going to allow out-of-state 4-H'ers to participate!
The events are Dog Skillathon and Dog Day Camp. Any 4-H member may participate in either event. Dates are March 5 and March 6, 2021.
Please see details from Kentucky 4-H below.
Virtual Skillathon
Please note that the events will be operated on an honor system. This will be a "closed-book test"/contest, you are not allowed to use any resource material or help from other people while participating in the contest.
A link to participant in the contest will be emailed to each participant (and their agent) on Friday, March 5. Participants will have until 6 p.m. EST on Saturday, March 6 to complete. At 6 p.m. EST on March 6 the contest link will be closed.
There is a junior and senior division.
This will be an individual competition this year (there is not a team category this year).
There will be six categories. Categories for this year are General 4-H Knowledge, Breeds, Conformation, Health, Anatomy, and Grooming. For each category, participants will have 5 minutes to complete all questions in that category. A timer will begin once a category is loaded onto the webpage. After five minutes, the website will automatically move to the next category.
A KY 4-H State Officer will announce 1st, 2nd, and 3rd place awardees of the contest for each division live on the KY 4-H Facebook page on Monday, March 8 in the evening. Exact time TBD.
Participant ribbons will be sent to each county office via Ag Distribution packets.
Registration is required. See Registration Information* below. Registration deadline is February 25.
Virtual 4-H Dog Day Camp
Virtual sessions will be offered on March 6 in lieu of Dog Bowl. Please see attached flyer and schedule. These workshops can be used for educational hours for youth and volunteers (if agreed upon by the certified volunteer and agent). The event will take place via Zoom starting at 9:45 a.m. EST.
Registration is required. See Registration Information* below. Registration deadline is February 25.
Registration Information*
Each participant must be registered online by February 25.
There is no fee to participant in this virtual event.
Registration and additional information can be found on the Kentucky 4-H website.